Which powder coating oven do I choose? electric? or gas/diesel oven?
Views:116 Author:Site Editor Publish Time: 2019-05-24 Origin:Site
First, let's have a brief knowledge of the powder coating oven functions. The powder curing required a high temperature while each oven has a high efficiency heating system to raise to a required temperature. A fan that forces cycles hot air uniformly makes even temperature in the chamber to ensure a high quality curing. The oven is made of 100mm thick insulation material to prevents temperature dropping as well as a controller to precisely setting temperature and other parameters. Our electric powder coating oven and gas/diesel/PG curing ovens are in high-class configurations to meet superior finish.

Basically the selection depends on the size of the powder coating oven whether refers to the initial cost or potential cost.
Powder Coating Oven Initial Cost

For the investment of equipment itself, when requires small dimension oven, electric oven is more cost-saving since it has easier structure and configurations. For large dimension, such as oven length 5meter, 6meter or more, especially curing tunnel, gas or diesel curing will be more economical.
Powder Coating Oven Potential Cost

As these ovens are powerd by energy, we must take energy expense into the production cost. On the small ovens, many people tends to use electric powder coating cure ovens because of the ease in getting electricity in their small workshop, which is where these are most commonly found. Building gas station is not a small project. But it takes large amounts of wattage to heat air in the larger ovens while gas/diesel powder coat ovens generates a much lower cost.

Features of Electric Powder Coating Oven
1. Heated by electricity. The oven bottom are installed with pieces of electric heating tubes with great thermal conductivity to create hot air.
2. Environmental friendly for outside, the hot air is clean, no pollution for the workparts.
3. Simple structure, mainly configured by a body chamber, controller, electric tubes, circulation fan, trolley.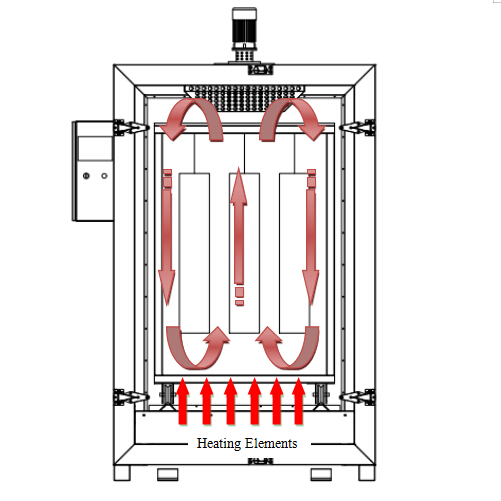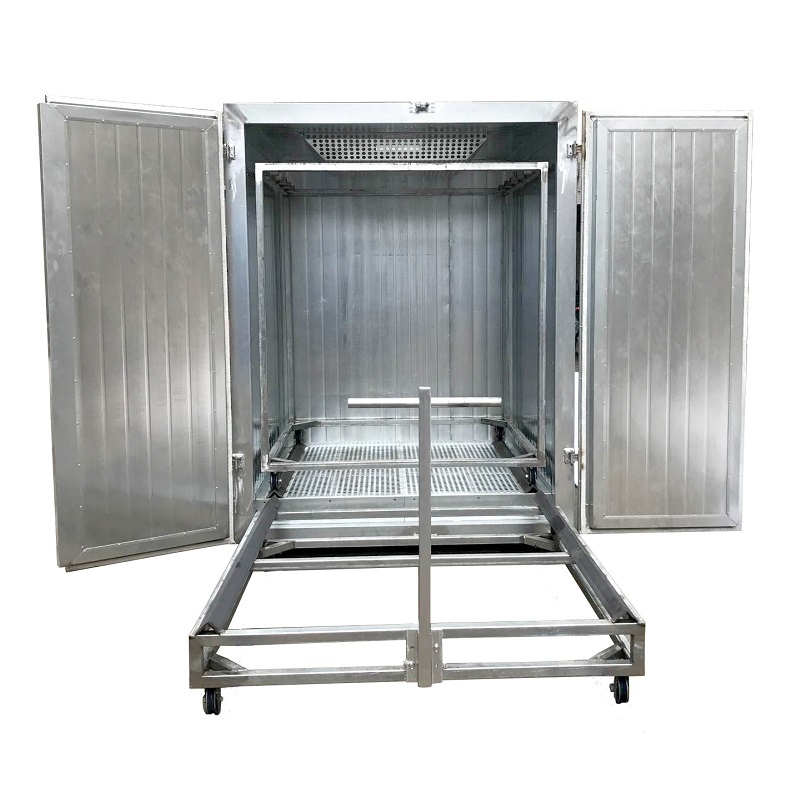 Features of Gas/Diesel/LPG Powder Coating Oven
1. with a high performance burners fully burning of fuels, the hot air is transfered by a heat exchanger, then conveyed to the heating room.

2.Gas/diesel/LPG oven gives much quicker temperature raising then electric oven.
3. They are not quiet clean as the electric oven, especially the diesel oven would cause pollution to the environment.
4. Configured by a body chamber and a burning romm, including burner, heat exchanger, controller, electric tubes, circulation fan, trolley, etc.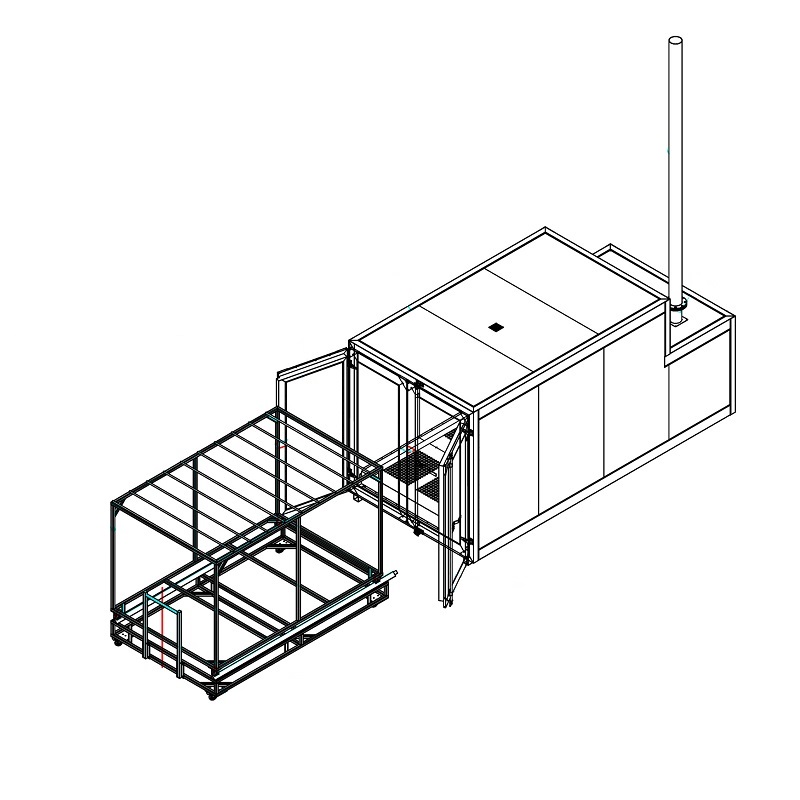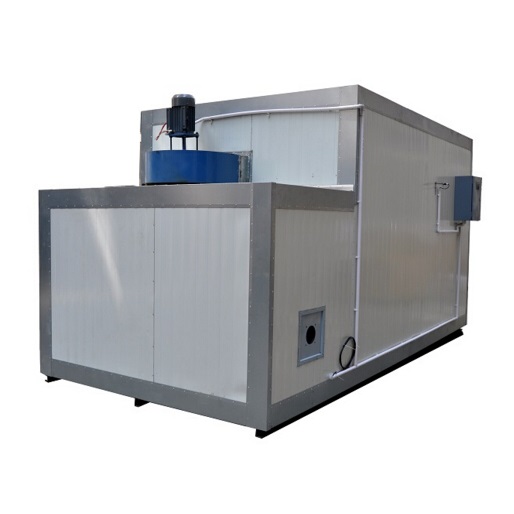 If you are now looking for and considering an appropriate powder coating oven for your metal finish, just tell us your product size, your specific requirments, we wll recommend right one for you.