Aluminum Profile Powder Coating Plant
Views:10 Author:Site Editor Publish Time: 2019-05-22 Origin:Site
Among the many finishes for aluminum profiles, powder coating is the most favoured, durable, and cost-effective option, which increases protection from cold, heat, corrosion, scratching or even bleaching under the hot sun and heavy rain.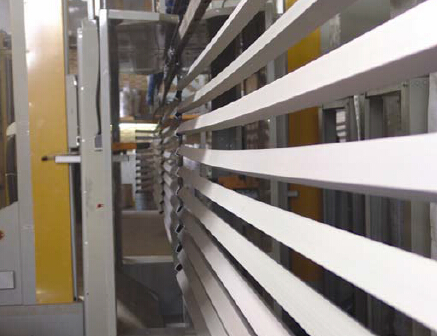 Process of Powder Coating Aluminum Profile

As a 10 years manufacturer of powder coating equipment and system, many customers seek automatic powder coating solution for aluminum profile, thus we have design, produce and install a variety of plant for aluminum profile factories. Basically, their are three steps of the process:

Pre-Treatment: It is a vital step that determines the durability and longevity of the end product, In automatic production line, it use chemical to remove dust, grease, or any other contaminants. This ensures that the surface is clean for enhanced adhesion and to prevent defects. There are 2 pre-treatment methods, dipping and spraying for aluminum profile.

Powder Application: Using a powder coating gun that spray powders and generates static electrocity making the powder particles negatively charged, while the grounded metal objects is positively charged, the powders are attrached to the metal surface. In automatic line, there are reciprocators that carries several pcs of auto spray guns spraying powders when the conveyed parts pass through the station.

Curing: Objects are heated in an powder coating oven at a fixed temperature, causing the powder to melt uniformly, thus forming a hard and durable coating film when cooled.
Customer Case of Aluminum Profile Powder Coating

Here is COLO designed, manufactured and installed Semi-auto Aluminum Profile Powder Coating Line for Malaysia Customer. Powder Spraying is automatic, while convey driving by manual, and manually sending to sprayed parts to the curing oven.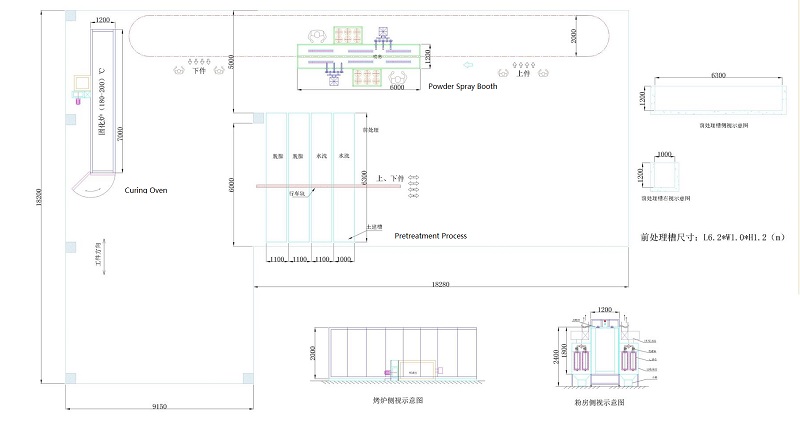 Aluminum Profile Powder Coating Plant Configurations

Item

Description

Quantity

Conveyor System


1. Full Length: 55m


2. Max.Loading Weight for signle point: 50kgs

3. Driving by Manual


1 Set

Powder Spray Booth


1. Overall Size: L6m x W1.2m x H2.4m

2. Booth Chamber: SPGt=1.5mm

3. Bottom Frame: 40#Square Tube

4. Recovery Filters: D325xH900mm, 12pcs

5. Exhaust Fan: 5.5kw, 2pcs

6. Mono cyclone: 1set


1 Set

Powder Spray Gun


8 pcs auto guns,


2 pcs manual guns

10 pcs

Reciprocator

1.5m stroke

2 sets

Powder Sieving Center



1 set

Powder Curing Oven


1. Overall Size: L6.9m x W1.2m x H2m

2. Insulation Board: rockwool board, thickness=100mm

3. Inner Wall: SPGt=1.0mm

4. Outer Wall: color steel t=0.7mm

5. Bottom Frame: 10# square tube

6. Heating Source: electric, 42kw/380V heating tube 12pcs

7. Circulation Fan: 5.5kw, 2pcs




Electric Control





Hoist for Pretreatment



1 set

Air Compressor



1 Set

Air Storage Cylinder



1 Set

Atcual Photo of Aluminum Profile Powder Coating Plant in Malaysia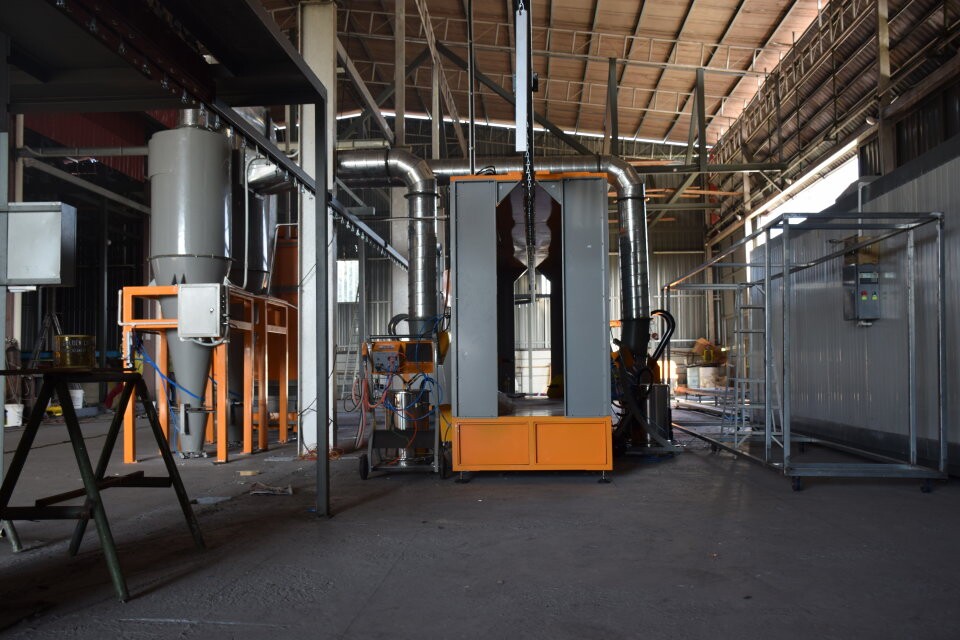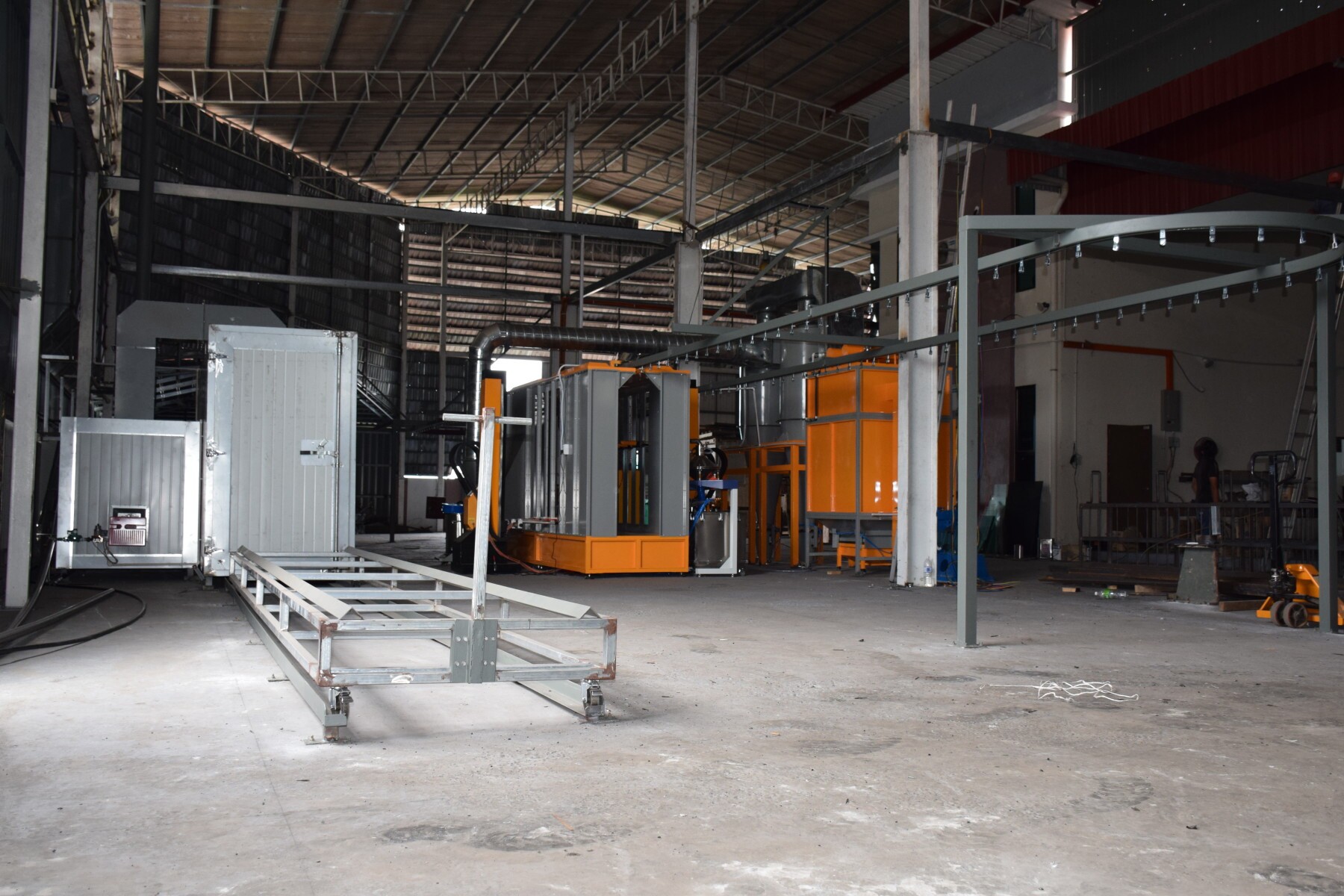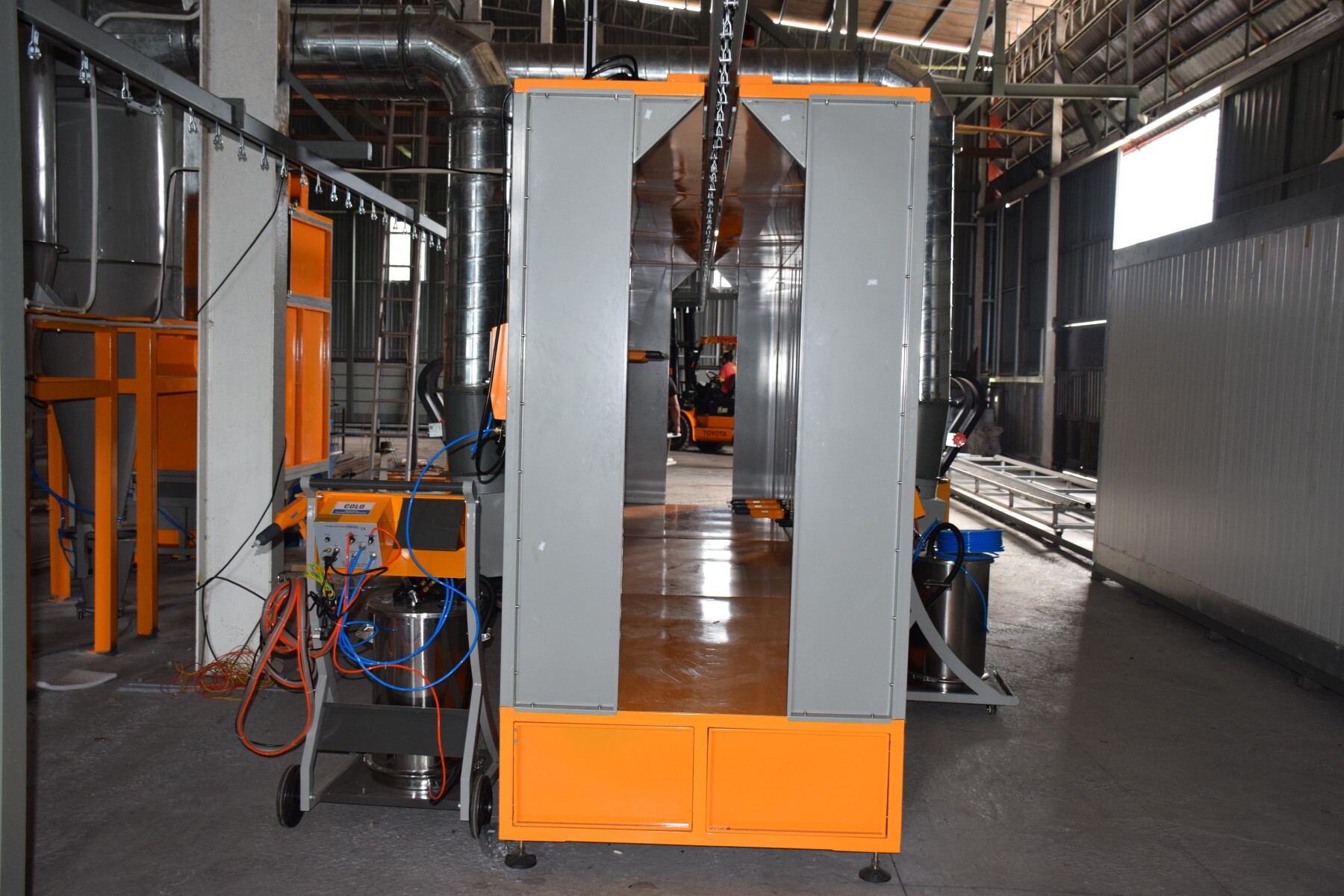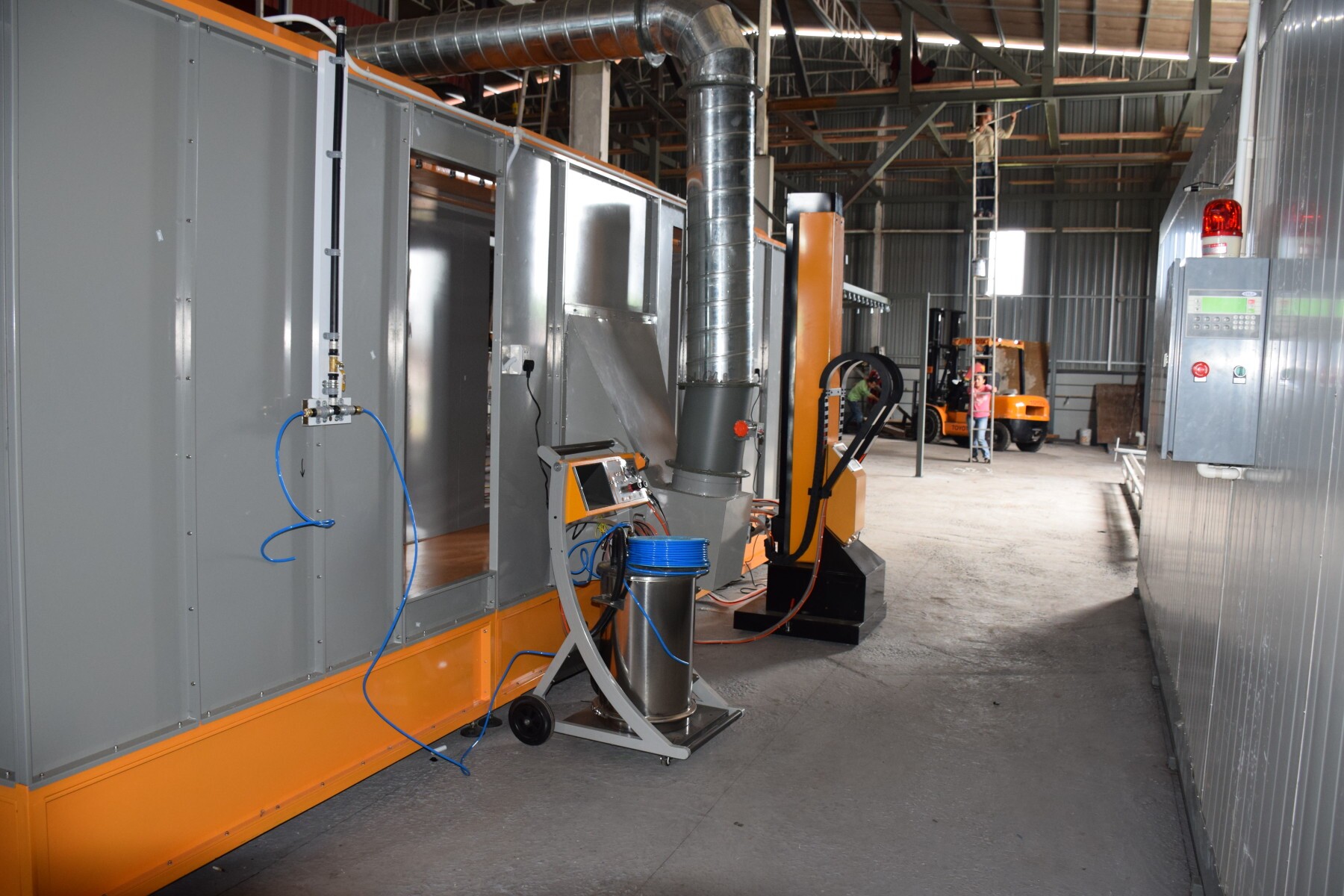 Notes for setting a automatic powde coating line

1. Color change, if your have many powder colors, it is necessary to set up a cyclone powder booth for fast color change to increase efficiency. if you only have 1 or 2 colors, a filter automatic booth system will be cost-saving.

2. Professional powder coating, as the aluminum profile has corners and recesses, powder coating guns should be easily to penetrate hard-to-reach places, COLO digital powder coating guns are perfect for superior quality.