high pressure electrostatic powder coating spray gun
Product Description
Payment & Shipping Terms
Supply Capacity
Payment Terms:
T/T, WU
Production Capacity:
500pieces per month
Min. Order:
1 Piece/Pieces
Packing:
color box
Means of Transport:
Ocean, Air
Delivery Date:
5-7days
1. The powder spraying equipment should only be started up and
used once the operating instructions have been carefully studied. Improper use of the controlling device can lead to accidents, malfunction or damage to the control itself.
2. Before every start-up check the equipment for operational safety
(regular servicing is essential)!
3. Safety regulations BGI 764 and VDE regulations DIN VDE 0147,
Part 1, must be observed for safe operation.
4. Safety precautions specified by local legislation must be ob-
served.
5. The plug must be disconnected before the machine is opened for
repair.
6. The plug and socket connection between the powder spraying
equipment and the mains network should only be taken out when the power is switched off.
An manual powder gun with gun cable, 6 m
- Rinsing air hose, 6 m
- Flat jet nozzle, complete
- Round jet nozzle with deflector kit (?16, 24 and 32 mm)
- Cable binder with Velcro closure
- Gun cleaning brush
- Spare parts kit
A COLO-06-02 manual powder gun - complete 1002 100
negative polarity, incl. gun cable - 6 m, rinsing air hose - 6 m, flat jet nozzle, brush
and parts kit, without powder hose
COLO-06-02 manual powder gun - complete 1002 101
positive polarity, incl. gun cable - 6 m, rinsing air hose - 6 m, flat jet nozzle, brush
and parts kit, without powder hose
B COLO-06-02 manual powder gun shaft (incl. cascade)
Negative polarity (-) 1001 891
Positive polarity (+) 1001 892
C Cascade (negative polarity) - complete 1000 809
Cascade (positive polarity) - complete 1002 031
1 Gun body 1001 155
Handle - complete set (pos. 5, 6, 7 and 8) 1000 807
2 Trigger - complete (incl. pos. 2 and 3) 1001 341
3 Compression spring - 0.36x4.2x49.4 mm 1001 487
4 Trigger cover 1000 801
5 Grasp termination 1000 806
6 Radial gasket 1000 803
7 Gun cable - L=6 m, complete 1001 528
Extension cable for gun cable - L=6m, incl. safety clamp 1002 161
Extension cable for gun cable - L=14m, incl. safety clamp 1002 162
Safety clamp for extension cable 1002 064
8 Grub screw - M3x8 mm 1000 844
10 Powder tube - complete 1001 339
10.2 O-ring - ?12x1.5 mm 1000 822
11 Rinsing air connection 1000 804
12 Clip ring 1000 898
13 Compression spring 1001 488
COLO-06-02 manual powder gun - spare parts list (cont.)
14 Back cover - complete 1000 617
14.1 Printed circuit board holder - complete (incl. pos. 14.2) 1002 029
14.2 Radial gasket 1000 795
14.3 Shield - complete 1002 028
14.4 Cap screw - M3x8 mm (not shown) 202 363
15 Hose connection - complete, for internal hose ?11-12 mm 1001 340
Hose connection - complete, for internal hose ?9-10 mm 1002 030
15.2 O-ring - ?12x1.5 mm 1000 822
16 Hook (replaceable) 1000 877
17 Countersunk head screw - M4x8 mm, plastic 263 516
18 PT-screw 1000 843
19 Threaded sleeve - complete 1000 948
20 Flat jet nozzle - complete 1000 047
20.1 Electrode holder - complete 1000 055
20.2 Flat jet nozzle 1000 049
OptiSelect adaptor for PGC control unit (not shown) 1001 952
Cleaning brush - ?12mm 389 765
Parts set (not shown), consisting of: 1002 359
Round jet nozzle - NS02, complete 382 922
Cable clamp 303 070
Deflector plate - ?16 mm 331 341
Deflector plate - ?24 mm 331 333
Deflector plate - ?32 mm 331 325
Hose connection - complete, for internal hose ?11-12 mm 1001 340
O-ring - ?12x1.5 mm 1000 822
Countersunk head screw - M4x8 mm, plastic 263 516
Powder hose - ?10 mm (not shown) 1001 673
Powder hose - ?11 mm (not shown) 105 139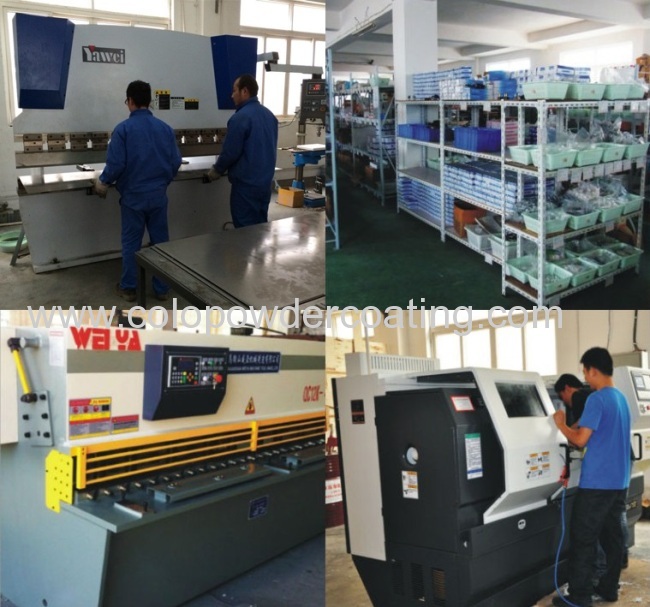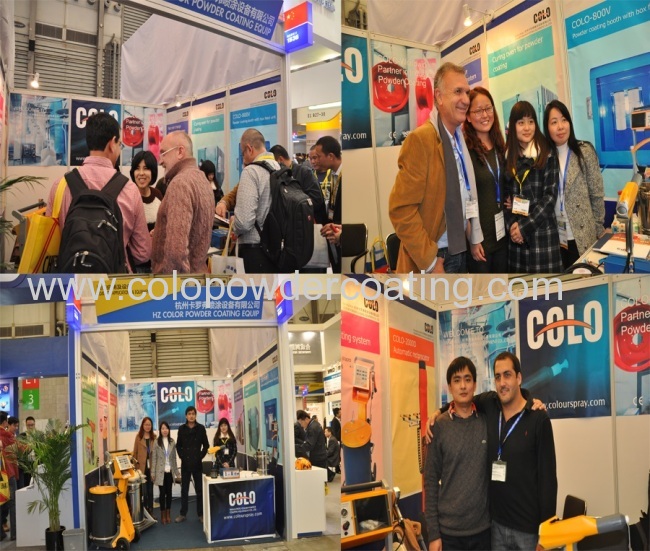 Category: powder coating spray gun
Related Category: automatic powder gun