Powder Coating Gun System
Product Description
Payment & Shipping Terms
Supply Capacity
Payment Terms:
T/T, WU
Production Capacity:
500pieces per month
Min. Order:
1 Piece/Pieces
Packing:
color box
Means of Transport:
Ocean, Air
Delivery Date:
5-7days
Technical parameter(high voltage module):
Input power voltage: Max. 20V (peak-peak value)
Input current: Max. 0.8A
Frequency: 9-30KHZ
Output power voltage: Max. DC-100KV
Output current: Max. 150uA
Polarity: Negative
Weight: 500g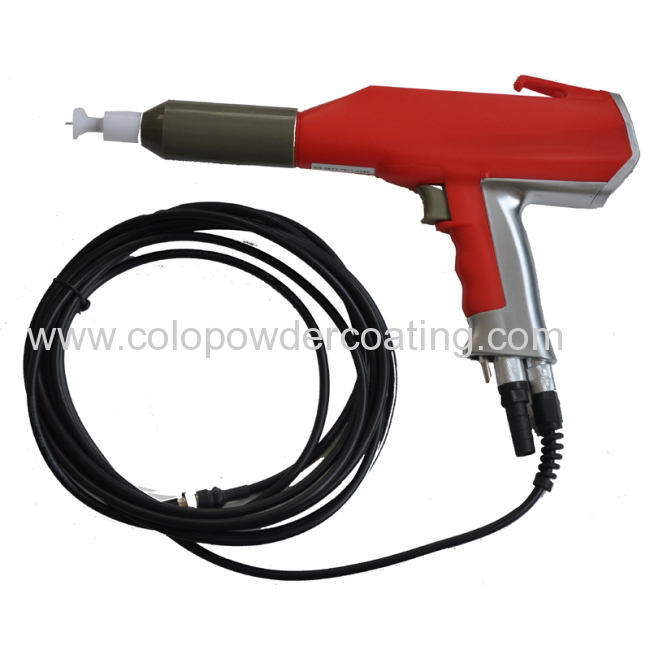 Two colors both OK.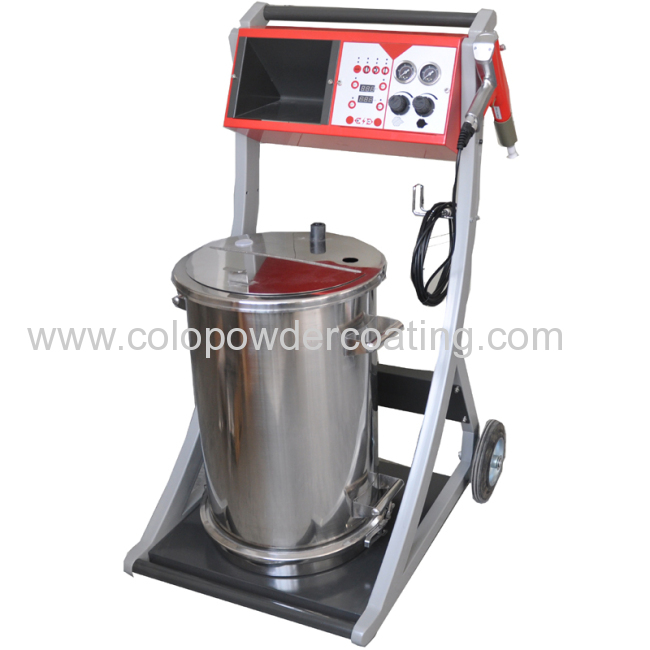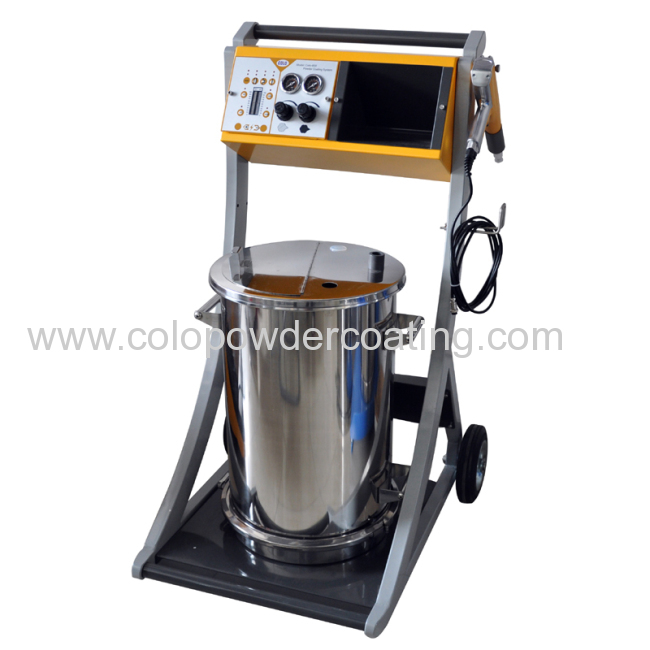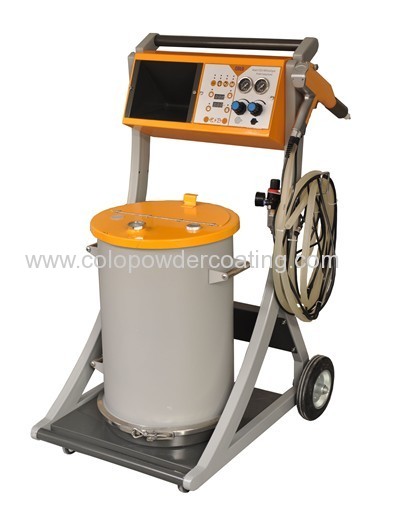 Manual coating equipment Function description
the powder gun through the powder hose . The powder is electrostatically
charged at the nozzle of the gun. In addition, an electrostatic field is
created between the gun nozzle and the grounded object. The charged
powder spray remains adhered to the surface of the object.
The powder is fluidized by air forced through a porous plastic plate from
below. The powder acquires, thereby, fluid-like characteristics.
The conveying air, supplementary air, and rinsing air are set on the control
Unit
Include
A control unit power supply cable
- A air filter
- A fluidized powder hopper
- An manual cup powder gun with gun cable, powder
hose, rinsing air hose and standard nozzle set.
- Pneumatic hoses for conveying air (red), supplementary
air (black) and fluidizing air (black)
Ground wire
AIR BLOW GUN
Electrical data
Mains input voltage: 220V/110V
Operating frequency: 50Hz /60Hz
Powder: 50W
Output voltage (to the gun): 0-100KV ( adjustable)
Maximum output current (to the gun): 180UA(max)
Protection type: IP54
Approvals: CE Certification
Pneumatical data
Input pressure: Min. 6 bar(87PSI)/max. 10 bar(145PSI)
Recommended input pressure: 7 bar(101.5PSI)
Max. Water vapor content of the compressed
Air 1.3 G/m 3;
Max. Oil vapor content of the compressed air 0.1 mg/m3;
Category: powder coating spray gun
Related Category: automatic powder gun